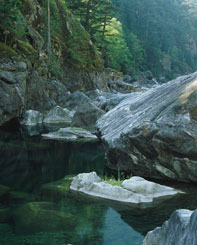 Business Insurance
Contractors
We focus on helping small to medium sized contractors with all their insurance needs. Our Workers' Comp carriers are some of the best in the area, that few agents have access to. Our General Liability and Commercial Auto are flexible enough to meet most contractors needs.
Workers Comp
Provides coverage, as required by law, for your employees who suffer a injury on the job. Also see our Self Insured Workers comp.

A small sample of the rates of one of our carriers.
(If you don't see you class listed here, contact us.)

0042 - Landscaping - $4.03
2883 - Cabinet Works - $2.44
5022 - Masonry - $4.13
5183 - Plumbing - $2.09
5190 - Electrical - $1.50
5437 - Carpentry Trim - $4.06
5445 - Drywall - $4.19
5474 - Painting - $3.48
5551 - Roofing - $13.28
5645 - Carpentry/Framing - $7.24
6217 - Excavation - $2.64
9102 - Lawn Care - $1.89

General Liability
Protects your business from liability incurred as a result of business operations.
Business Auto
Protects your business from liability incurred from auto and truck mishaps. It can include physical damage and medical.
Inland Marine
Covers tools and equipment, as well as materials for physical loss while in transit or at a job site.
Contractors Equipment
Includes portable tools as well as mobile equipment, including self-propelled equipment.
Commercial Umbrella
Covers catastrophic losses after your primary insurance coverage is exhausted.
Supplemental Insurance
So you employees can purchase additional insurances they may need. This includes accident policies, short term disability, cancer policies, critical illness and more
Installation Floater
Covers equipment and material waiting to be installed while at the job site or in transit.
Bonding
Various forms of bonds (surety, fidelity, performance) for contractors and other businesses.
And More…
Call us at 804-767-5951 or Request a Call.